Matterhorn Fit's mission is to restore and empower an active lifestyle for everyone, by utilizing the same holistic healing and performance process used by the world's best athletes.
"Physical and mental
positive change
can happen very fast."
Matterhorn Fit was founded in 2018 by Ryan Vesce and Sean Sullivan in Bonita Springs, FL.  Ryan's 14-year career in professional ice hockey included several injuries that led him to seek the best care and rehabilitation across the globe.  Sean Sullivan has been training professional athletes in strength and conditioning for 10 years.  Recognizing the inherent limitations of traditional physical therapy, the founders created a unique proprietary process that alleviates pain, removes compensation, and builds resiliency to future injury.
Matterhorn Fit currently serves clients in 2 locations, Bonita Springs and Naples, with aspirations to continue scaling operations.
Our
Mission,
Vision &
Values
Mission
Matterhorn Fit's mission is to restore and empower an active lifestyle for everyone, by utilizing the same holistic healing and performance process used by the world's best athletes
VISION
Become the brand and process that revolutionizes rehabilitation and physical training.
Values
We hold ourselves to the highest standard of integrity.  It's in our DNA as leaders, it's in our Ethos as a company, and it's in our hearts as human beings.  We are here to share our deep knowledge, experiences and perspective with active individuals to help them recover quickly, strengthen their bodies, and become successful.
Ryan Vesce
Co-Founder & Chief Executive Officer

Ryan Vesce
is a former professional ice hockey player who played in the NHL with the San Jose Sharks. After graduating from Cornell University in 2004, Ryan spent 14 years playing professional hockey in the NHL, Russia, Sweden, Belarus, Croatia, Switzerland and Finland. As a professional athlete, Ryan had access to advanced healing techniques and some of the best rehab professionals in the world.
After major back and hip surgery, Ryan started combining these advanced healing techniques with Sean Sullivan's training methodology and the results were immediate. Ryan went on to play an additional five years of professional hockey pain-free. Matterhorn Fit was founded to provide all individuals with the same advanced wellness process that was so instrumental in his career and life. Matterhorn fit has combined the worlds best rehab techniques into a process that is applicable across all ages and fitness levels.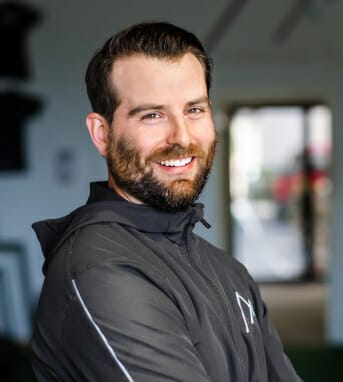 Sean Sullivan
Co-Founder & Director of Health, Performance

Sean
received his bachelors degree in exercise science from the University of New England and went on to obtain the CSCS (Certified Strength and Conditioning Specialist) Certification. He has worked at the most elite training centers in Massachusetts, Connecticut, Florida and Finland. For the last 8 years, Sean had worked exclusively with professional athletes. Currently, Sean trains over 35 professional athletes, 11 Olympians as well as many active seniors in the SW Florida area. Sean has extensive experience training athletes in Golf, Tennis, Soccer, Baseball, Football, Track & Field, Basketball and Ice Hockey.
Sean's unique training philosophy uses movement to eliminate compensation patterns, increase mobility, speed, and strength as well as improve body composition. Sean has had great success with people of all ages and levels and enjoys positively impacting lives through movement.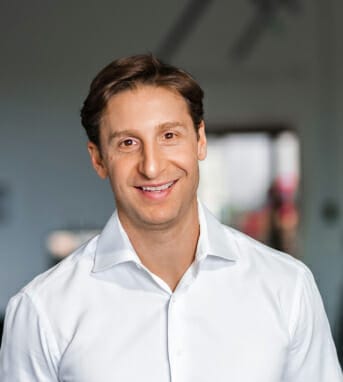 Kenny Turano
Partner & Chief Financial Officer

Kenny Turano
is a finance professional with 16 years of experience managing public and private equity strategies. He graduated from Harvard University in 2004 and joined a high yield and distressed fund manager where he learned the principles of credit investing through the global financial crisis. He then joined a public equity manager focused on deep value opportunities. After several years investing in and analyzing public companies,
Kenny transitioned into private equity to work more closely with individual businesses where he sourced and executed deals to facilitate growth and the amalgamation of several businesses under one parent company. Kenny is an avid fitness enthusiast, and he joins Matterhorn Fit with a passion to scale the business and positively impact people's lives.
Dr. Joel Bohémier
Medical Director

Dr. Joel Bohémier
is passionate about natural health care. He lives by the principles of honoring the innate wisdom of the body and teaches others to do the same. Dr. Bohémier is often invited to share his expertise on topics such as organic foods, green living or creating a healthy resilient body, mind and spirit. Dr. Bohémier is also named top 25 chiropractors in the country according to draxe.com. He also serves as a senior adviser for GreenMedInfo.com, the world's most widely referenced natural health database. At Matterhorn Fit, Dr. Bohémier is the overseeing doctor for all rehabilitation patients.
Dr. Bohémier received his Bachelor of Science degree from the University of Manitoba in 1996, and his Doctor of Chiropractic degree from Life University in 2000. He has practiced in Italy, Canada and currently maintains a private practice in Naples, Fl.
Angela Puchalla
Managing Director of Rehabilitation

Angela Puchalla
is seasoned rehabilitation specialist with 22 years of experience in professional sports, collegiate sports and clinical settings. She completed her bachelor's degree in Athletic Training and her Master's degree in Human Performance/Kinesiology at the University of Wisconsin-Lacrosse.
She was a clinical instructor for the undergraduate program as a GA and Fellow at UW-Lacrosse. She also worked as an Outreach Athletic Trainer and Physician Extended for two hospitals in Green Bay, WI. Angie was the AT for a Northwoods League baseball team for 13 years and was the Head Athletic Trainer for Green Bay's Professional Indoor Football team for 10 years.
Angie moved to Naples, FL in 2018 and has been the Lead Therapist for Matterhorn Fit since the company's founding.
Amy Mackenzie
Registered Dietitian

Amy Mackenzie is a registered and licensed dietitian with more than ten years of nutrition coaching experience. She has helped hundreds of clients achieve their weight loss and health goals. Amy believes that in order to achieve lasting change, it is essential for nutrition recommendations and diet modifications to fit an individual's unique food preferences and lifestyle.
Amy graduated from Williams College in 2003, where she was a member of the women's varsity basketball and track & field teams for four years. After college, she spent six years working in the hedge fund industry in New York City before deciding to pursue a career centered around her passion for health and wellness. Amy worked as a research assistant at Columbia University Medical Center on a meta-analysis of the effects of omega-3 fatty acids on depression and completed her dietetic internship at University of Wisconsin Hospital & Clinics.